Thank you for being our valued customer.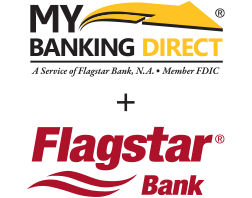 We have some exciting news to share, As of December 1, 2022, New York Community and Flagstar Bank joined together to become one bank. As a result, My Banking Direct will become a service of Flagstar Bank, N.A. Together, we will be able to bring you even more of the tailored solutions you need to succeed, all with a shared customer-first, community-focused approach. Read our press release.
What does this mean for you?

Bank as usual.
Continue banking online using NYCB Mobile and NYCB Online. Your products and services will not change.

Expect the same great service.
We'll always put you first and keep providing you with our unparalleled customer service.

Expanded ATM Network
Finding a fee-free2 ATM has never been easier. In addition to NYCB and Allpoint ATM's you can now use any Flagstar Bank and Presto! Network ATM. That's fee-free access to over 56,000 ATMs!

What will happen next?
This is just the beginning of the journey. We'll keep you updated on our progress and continued good news.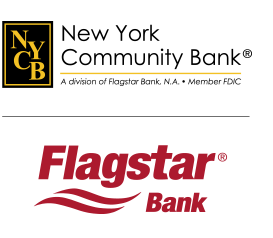 Why My Banking Direct?
My Banking Direct is a modern online bank backed by the strength and experience of one of the oldest banks in the US:
Competitive rates, numerous banking solutions, and a superb online experience
The security of FDIC-insurance up to at least $250,000 per depositor
The stability of a nationally chartered (registered) bank with $123.8 billion in assets, as of March 31, 2023
MBD is a service Flagstar Bank, N.A, whose parent company is New York Community Bancorp (NYCB)
This is just the beginning of the journey. We'll keep you updated on our progress and continued good news.
Like NYCB, Flagstar is first and foremost a community banking organization, with a history of helping individuals, families, and businesses flourish. Together, we can provide even more financial opportunities for the customers and businesses we serve.
Based in Michigan, Flagstar Bank was started in 1987 and has grown to operate 158 branches in Michigan, Indiana, California, Wisconsin, and Ohio. Flagstar is known for their custom, tailor-made financial solutions for customers and businesses alike.
Why are New York Community Bank (NYCB) and Flagstar Bank joining together?
NYCB and Flagstar are strong strategic partners with a similar culture, mission, and approach to service; complementary offerings; a shared commitment to community; and no geographic overlap.
The merger will accelerate NYCB's expansion by providing customers access to a larger branch and ATM network, expanded resources, deepened industry knowledge, and diverse skill sets.
We believe that together, with the capabilities and scale of an $85 billion+ bank, we are better positioned to deliver a stronger, more personalized financial experience to our customers, augmented by our technology, while delivering long-term shareholder value. Like NYCB, Flagstar is an award-winning bank and recipient of the America's Best Banks 2021 award by Forbes.
What does this mean for me now?
There is nothing you need to do at this time. Please continue to use your same My Banking Direct accounts and services, including ATM network, debit cards, checks, and online and mobile banking platforms.
Are there any immediate benefits?
Customers will have access to an expanded array of benefits and financial expertise once we combine our systems. We look forward to sharing more on those benefits soon. In the meantime, you can now use any Flagstar ATM and pay no fee. That's fee-free access to more than 56,000 ATMs worldwide!2
Where do I learn about future updates?
We will communicate any changes to your accounts and services well in advance. Please book mark this page MyBankingDirect.com/home/Together, so you can keep up with the latest updates.
How can I make sure I receive all upcoming communications?
Confirm and, if necessary, update your current contact information, including your name, address, email, or phone number. To make updates, log into NYCB Online, or call us at (866) 285-1856.
There are a lot of great things on the horizon!
Bookmark this page and check back for regular updates.
If you are a customer with deposit balances greater than $250,000 combined at both banks, your FDIC insurance coverage may be impacted. Each depositor is insured by the FDIC up to the maximum amount allowed and subject to the FDIC's rules and regulations. The FDIC's standard maximum deposit insurance amount ("SMDIA") of coverage is $250,000 per depositor, per insured bank, for each account ownership category. Your deposits at New York Community Bank will be separately insured from your deposits at Flagstar Bank for at least six months after the merger. This grace period allows you to restructure your accounts, if necessary. Visit www.fdic.gov/deposit/ for more information.
There are no changes to our privacy policy. If you'd like to learn more, please visit MyBankingDirect.com/Privacy.

2 Currency conversion fee may apply to transactions outside the U.S.