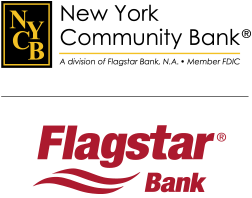 My Banking Direct is an online financial service of Flagstar Bank, N.A., whose parent company is New York Community Bancorp (NYCB), designed, managed, and delivered for depositors seeking competitive rates.
A few highlights
My Banking Direct is a service of a nationally chartered (registered) bank with $118.8 billion in assets as of June 30, 2023.
We offer competitive rates on high yield savings solutions backed by FDIC insurance.
We believe our customers deserve a superb online customer experience and account management tools that keep them informed and in control.
For individuals and families seeking higher yields and liquidity, My Banking Direct provides online access and account management tools with a strong call center service and the ability to combine MBD accounts with the bank's suite of online credit, deposit, and transactional accounts. Our Direct Checking account, which is also FDIC-insured, offers customers a powerful checking account with a free debit card and no overdraft fees.
A forward-thinking bank with a long history
NYCB's roots date back to 1859 when we opened Queens County Savings Bank, the very first savings bank chartered by the state of New York. Since then, we've expanded to serve customers throughout the northeast and across the country.
We established My Banking Direct online to offer our customers the convenience of a direct banking experience and competitive rates. We believe this combination is well suited for today's consumers—a modern online bank backed by the strength and experience of one of the oldest banks in the United States.
We're still growing, too.
In late 2022, NYCB became the parent company of one of the largest regional banks in the country, Michigan-based Flagstar Bank, N.A. Then, in 2023, we assumed certain assets and liabilities of the former Signature Bank from the FDIC. Over the decades, we've developed a balanced business model to guide us through every economic climate.
The bottom line
My Banking Direct, an offering from one of the country's largest regional banks, delivers competitive rates, a superb online customer experience, and connectivity to other banking solutions.