Send Money with Popmoney®
Email it. Text it. Pay people with Popmoney.
---
No more checks or fumbling for cash with our new Popmoney personal payment service. Popmoney makes sending, receiving or requesting money with just about anyone quick and easy, no matter where they bank*.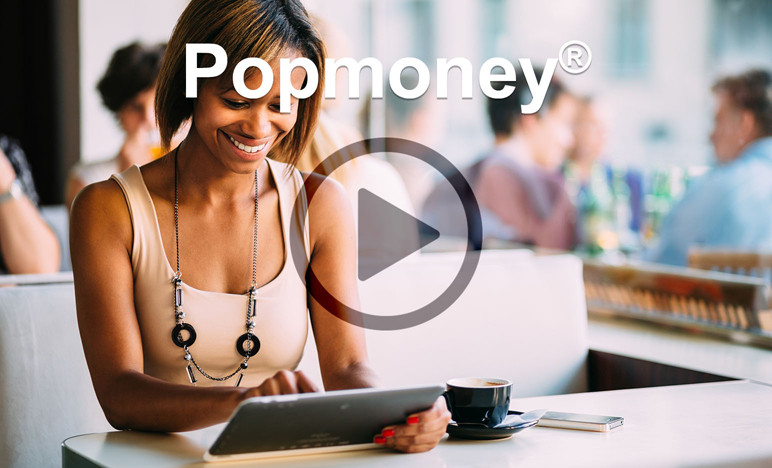 What is it?
The Popmoney® personal payment service is our new payment service which lets you send, receive or request money from friends, family or just about anyone with an email address or mobile number. Popmoney is now a part of our online bill pay service and lets you move money from your bank account to theirs safely and securely, with ease. And Popmoney is easy for your friends and family to use at their bank*.
---
How It Works?
Popmoney works through NYCB Online and online bill pay, using the same systems and security you rely on today. To send money, all you need is the name and email address or mobile telephone number of the recipient*. They will receive a personalized email or text message notification. If their bank offers Popmoney, they simply access Popmoney through Online Banking. If their bank or credit union does not offer Popmoney, they can pick up the funds just as easily at Popmoney.com**. The money will move from your account to theirs—without having to exchange financial account information with each other. If you are owed money, you can request it from someone using their email address or mobile number. When you are sent the money owed with Popmoney, the funds will be deposited right into the checking or savings account that you've designated as your primary account.
​What you can use it for
​Use Popmoney® for all sorts of things - here are just a few*:
Give a gift to family and friends
Collect rent from tenants or roommates
Send or request money for club dues, your sports team or a group vacation
Pay your dog walker or lawn care service
Send money to your child at college
Pay back friends for a fun outing, like a dinner or concert
Getting started is simple
​Already enrolled in Online Bill Pay? It's just as easy to use Popmoney®.
Login to Online Banking
Click on the "Payments" tab,
Click "Popmoney".
---
* Terms and conditions apply.

** Popmoney® personal payments services offered at popmoney.com are provided by CheckFreePay Corporation, a licensed money transmitter, and CheckFreePay Corporation of New York, which is licensed as a Money Transmitter for payment services by the New York State Department of Financial Services.

Popmoney® is a registered trademark of Fiserv, Inc. or its affiliates. Terms, fees and conditions apply.